The FlexStep stairlift is designed to function both as an ordinary staircase and as a wheelchair lift. Developed and manufactured by Liftup, the FlexStep is flexible and equally useful for pedestrians and wheelchair users alike. FlexStep is an innovative 2-in-1 solution and saves space compared to installing both a flight of stairs and a separate lift.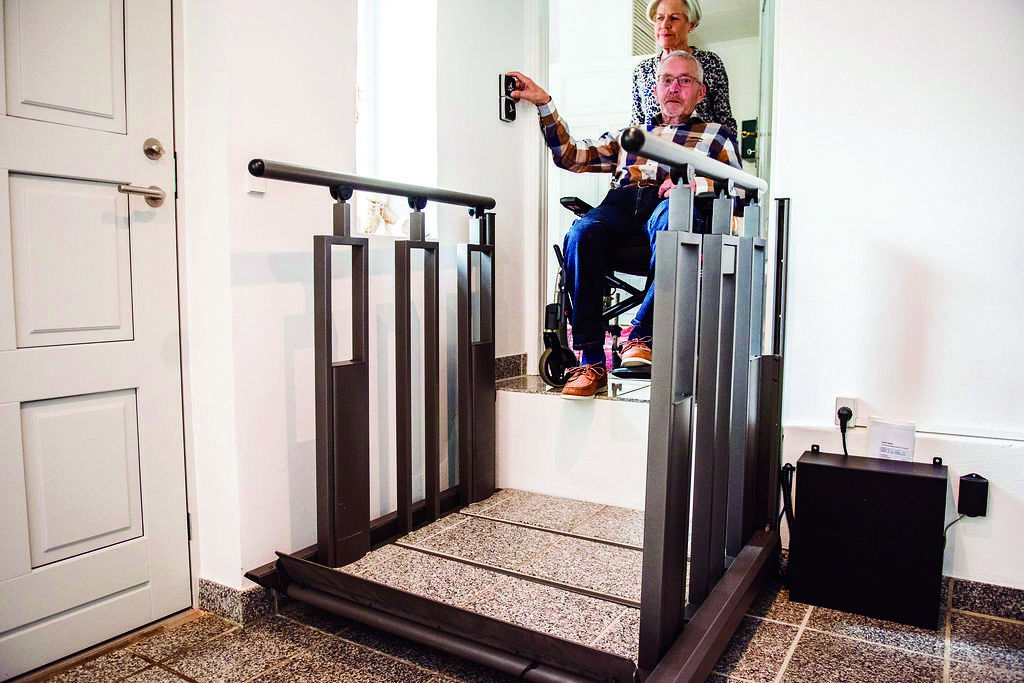 An adaptable, space-saving stairlift
This clever 2-in-1 stairlift and steps solution gives you both stairs and a stairlift even in the tightest places; if you have room for stairs, there's room for a FlexStep stairlift. The FlexStep can be configured as a flight of stairs, and then be transformed quickly into a platform lift at the touch of a button – for example when a wheelchair user or person with impaired walking needs a lift between levels.
FlexStep offers lots of customization options giving you the flexibility to match your existing décor if you wish, or the ability to choose something complementary. Customizable options include the finish material, colour, installation configuration, and more.
The FlexStep stairlift is built with safety as a top priority
FlexStep has many safety features built-in, ensuring a risk-free operation for its users. It has four intelligent, synchronized motors, one at each corner, which together ensure a smooth and safe movement between levels. Whichever specification and configuration of FlexStep you choose, all of them come with all the safety features needed built-in. This gives you peace of mind in operation, and you can use it with confidence.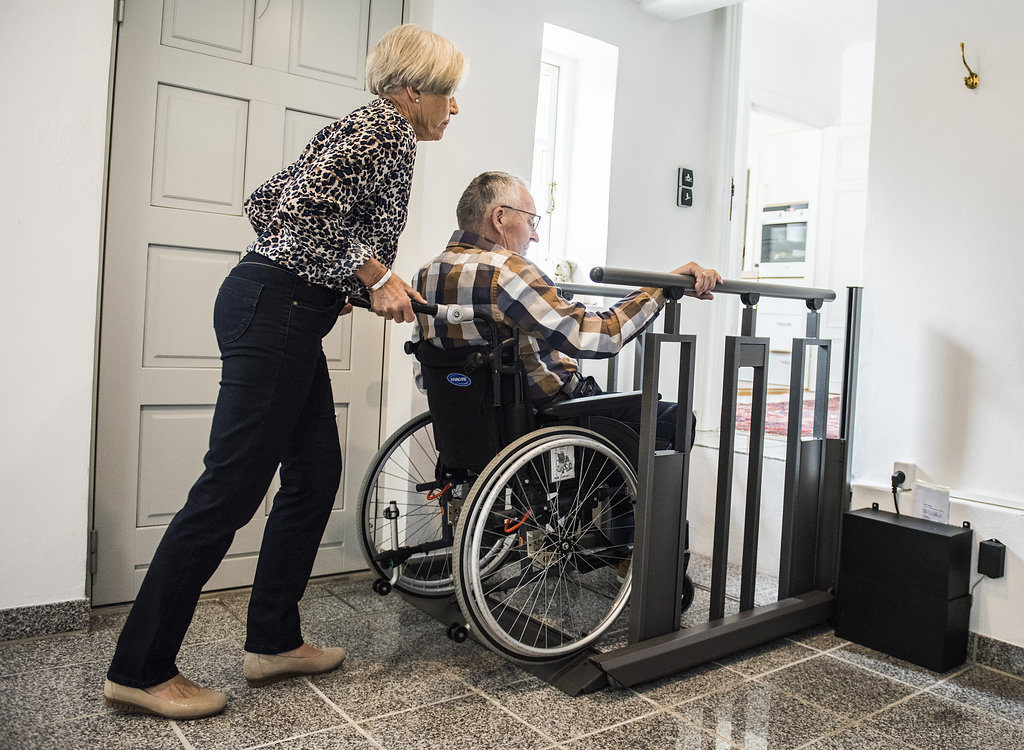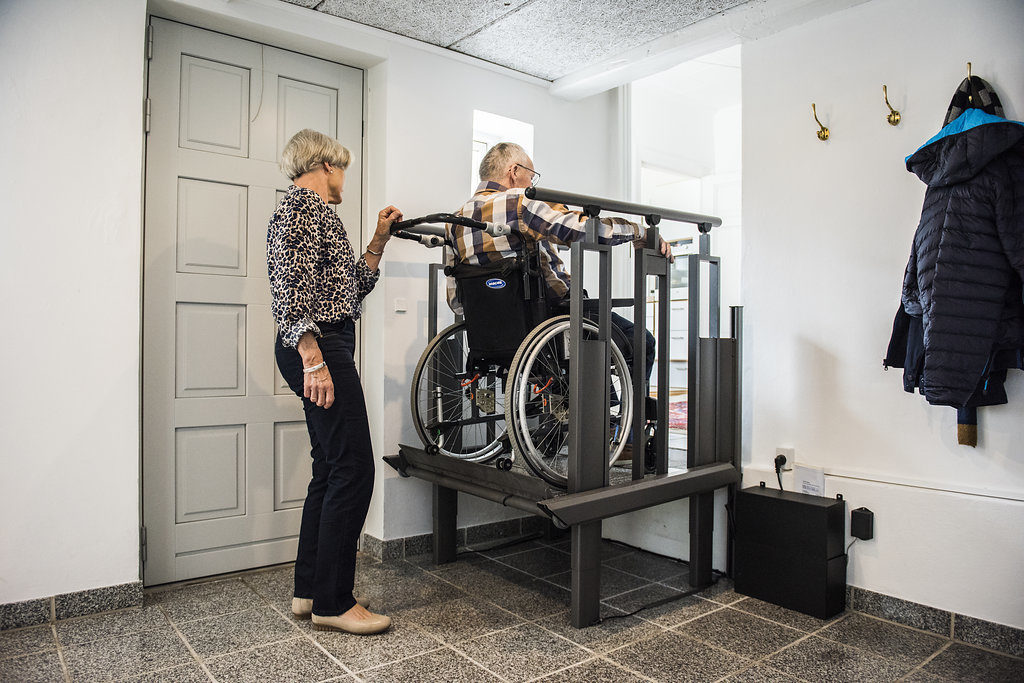 Innovative, effective design for disabled access
High Quality European products
Easy to integrate in both new and existing buildings
Both indoor and outdoor use
No structural alterations are necessary, just a level floor
Safe to use
Runs even during power failures